How TrueInvoice.com Works: Our True Teams primary purpose is that YOU, the visitor, finds what you need fast, easy and in the simplest path possible.
You won't see million dollar TV commercials or obnoxious radio ads pounding on you every few minutes. We won't be dazzling you with the latest and greatest software programs to compare the car you're looking for to other cars in your area to discover what others have paid...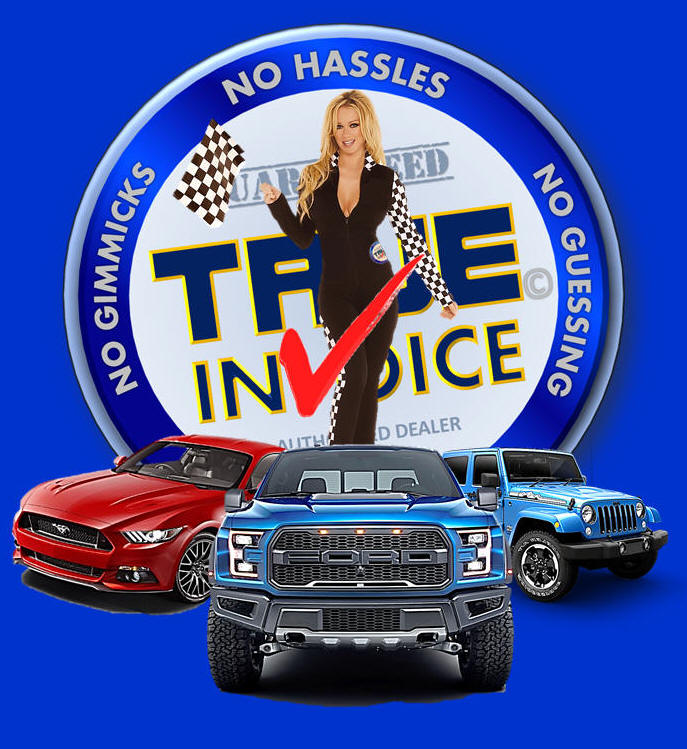 We're not going to name any names, but TrueCar would be one of them. Who cares what other people paid for their vehicle. What matters is what you're going to pay.
We personally guarantee to secure a lower price than any other website. It's really simple actually – our True Dealers agree to sell you new and used vehicles at or most of the time, way below invoice. Plus you'll get TOP dollar for your trade-in.
Best of all, it's absolutely FREE! Enjoy!!
We're changing the way consumers buy and sell vehicles. Give us a try - you'll be glad you did.
Jennifer Miller
TRUEinvoice Manager
Jennifer.Miller@TRUEinvoice.com

(214) 454.2035
My Facebook
Dallas, Texas